Automatic Gates and Driveway Gates in Brisbane
Complete Design Fabrication (CDF) designs and manufactures automatic gates, driveway gates and a range of other high quality products in Brisbane. We emphasise excellence, using premium materials that come with high UV rated coatings and stainless steel fixings.
Custom Made Automatic Gates Brisbane
Custom made and manufactured in-house, our automatic gates, driveway gates, and screens are developed with our very own aluminium cutting machine. This enables us to offer fast installation and competitive pricing that will benefit our customers.
Aluminium and Stainless-Steel Balustrades
We are the premier destination for custom-designed balustrades in Brisbane. Our aluminium and stainless-steel balustrades are available in a range of colours and styles These including round, square, and oval balusters with vertical bar inserts, glass inserts, custom inserts, stainless steel wire, fixed or adjustable louvres or battens and timber rails.

Commercial Aluminium Designs
Unlike traditional metals and timbers, our commercial aluminium balustrades, stairs, awnings and feature screen systems are stronger and more durable.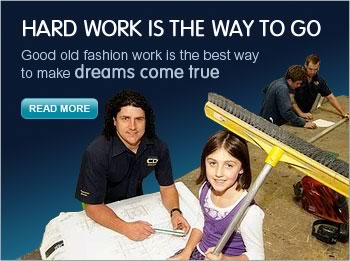 Pool Fencing
Our pool fencing is designed to offer unblocked and enhanced views of your surroundings. We also make, supply and install quality aluminium slat fencing for both domestic and commercial projects throughout Brisbane.
In-House Expertise
By investing in the latest equipment in-house and making sure that our powder coating plan is inspected on a regular basis, we can control all projects from start to finish, with less reliance on third parties, and be more cost effective. At Complete Design Fabrication, we offer end-to-end services, including expert balustrade installation in Brisbane.
Professional Installations
As the most sought-after balustrade supplier in Brisbane, we offer unique solutions based on the needs of our customers. Our balustrade installation team in Brisbane is highly experienced and have a range of specialisations, from installations of both automatic gates and driveway gates to fencing. We have teams experienced in working on both high-rise development and commercial projects in Brisbane and surrounding areas. Our installers are committed to quality installations, ensuring that less maintenance is needed in the long run.
For Driveway And Automatic Gates Brisbane
Complete Design Fabrication is committed to detail, quality and value for money. Our work is now sought in the wider Brisbane area, Gold Coast and as far away as Airlie Beach.
If you have questions about home remodelling, bringing a pool or terrace up to safety standards, or improving the security of your home call us on +61 (0) 7 5437 6599 or enquire online.